Article Series on Nonkilling in "Psychology Today"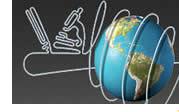 April 2012. This week a series of articles on "The Psychology of Killing and Nonkilling" have started to appear in the prestigious Psychology Today. The first of these articles by Darcia Narvaez and Todd Junkins discussed the role of the Ethic of Imagination and the Engagement Ethic in bringing about nonkilling societies. Three additional articles (by CGNK Nonkilling Psychology Research Committee members ) will follow in the next weeks, seek to present some of the findings of the latest CGNK publication Nonkilling Psychology. The next post, "The Psychology of Killing: The Clouding of our Moral Vision", examines the recent case of Robert Bales, the soldier who appears to have shot 16 Afghan civilians in cold blood, in the light of nonkilling ethics.


Nonkilling Psychology
CGNK released Nonkilling Psychology in February, including a selection of eighteen chapters prepared by members of its Nonkilling Psychology and Neuroscience Research Committees and edited by Daniel J. Christie and CGNK Director Joám Evans Pim. The volume can be downloaded for free from CGNK's website and paperback copies can be ordered at US$ 15.
This book demonstrates the rich diversity of research approaches developed so far within the field of psychology. In this collection of essays, one moves from biomedical aspects to moral dimensions, through various renditions of social psychology. The book is organized into three sections: (I) psychological causes and consequences of killing; (II) The prevention of killing: from interpersonal to international; and (III) personal transformation: from killing to nonkilling. What brings humans to kill each others or themselves? Is a nonkilling society possible? Answers have been attempted, unanswered questions have been raised, and unexplored issues wait for further investigation.
Authors include scholars such as Daniel J. Christie, Tracy A. Bedrosian, Randy J. Nelson, Marta Miklikowska, Douglas P. Fry, Rubén Ardila, Rachel M. MacNair, Michael B. Salzman, Mitch Hall, Marc Pilisuk, V. K. Kool, Rita Agrawal, Luis Moya Albiol, Joám Evans Pim, Annis Lai-chu Fung, Bess Yin-hung Lam, Joseph de Rivera, Milton Schwebel, Danica Borkovich Anderson, Todd Junkins, Darcia Narvaez, Adriano Zamperini, Luca Andrighetto, Marialuisa Menegatto, Daniel M. Mayton II, Anthony J. Marsella and Piero P. Giorgi, from CGNK's Nonkilling Research Committeess.