CGNK Partners with "The Flood" Musical Production
The Center for Global Nonkilling is partnering with Startnext and TimeZone Records in the development of a unique musical production called "The Flood", a story recounted in 30 songs (for a duration of almost 80 minutes). Words and music were written by Anis Hamadeh, who is also founder of the Zentrum zur Förderung des Nichttötens – Nonkilling Deutschland nonprofit and translator of the German edition of the book Nonkilling Global Political Science.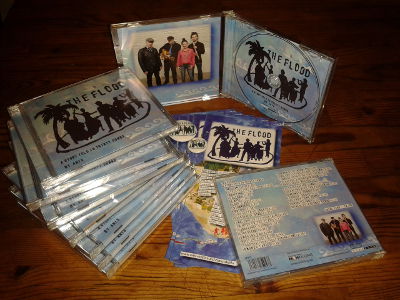 The plot of the story, told through a blend of rock, blues, ballade, ragtime, country, folk, soul, reggae, tango, 6/8, shanty and bossa nova, is that of a man loses his memory in a shipwreck and falls in love on an exotic island where he meets the peoples of the beach, the mountain and the woods and gets confronted with an injustice. The Flood also features nonkilling, following previous creations by the same author (available for download at our Arts section).
"The Flood" is being funded through a crowd-funding initiative that welcomes contributions, ranging from 7 to 550 euros, each of which is rewarded by a special prize (signed albums, posters, private concerts, etc.). CGNK's logos will be featured in the CD cover and the Center encourages your kind support for this project. For more background info see the interview at http://www.anis-online.de/2/musik/the_flood/faq.htm. There you will also find the lyrics. The audios are demo recordings, made with a Handy Zoom Recorder.